CHOOSE YOUR PATH
Click on the stage of business that you're currently at
FREE PRIVATE PODCAST SERIES
Ditch The Social Drama
Introducing a new private podcast series that's just for you if you're sick of all the Instagram BS! You can build a business without being a slave to the social engine.
Listen to the podcast
become a member
Crush The Rush Club
Inside our curated membership you will find everything you need to start, scale, and serve in your business, customized to your priorities holding you accountable every step of the way.
Join here
join THE 7-WEEK PROGRAM
Anti-Social School
Scale your Business without the social media madness. Get more clients and your time back with a long-term client attraction strategy that increases profit.
join here
free workshop and quiz
Create Your Dream Income
If you want to design a business that creates more capacity and income then this masterclass is for you. We design your dream income and then show you how to make it come to life.
Watch the masterclass
9-Month Mastermind
Collective Mastermind
An exclusive 9-month mentorship + strategy mastermind to help you map out and implement the blueprint to scale your business to multiple 6+ figures and beyond.
learn more
Individual Strategy Sessions
Work with Holly 1:1
Sometimes you just need someone that understands the big picture. Work with me 1:1 to streamline everything about your offer, messaging, content, sales plan, and more!
apply here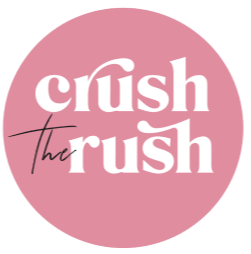 FOR ALL STAGES OF BUSINESS
Shop My Masterclasses, Training Bundles, and More!
bundle
Crush Your Content
Planning Bundle
Create content that converts quickly with a proven content planner and toolkit. Including a step-by-step system to build your content while spending less time on social media.
buy now for $17
masterclass
Creating Your Signature
Method Masterclass
Create your signature method you will be known for with this 30-minute masterclass. Establish instant credibility and save hours creating content and crafting offers that sell.
buy now for $47
masterclass
Content Planning and
Repurposing Masterclass
Learn how to create long-form content, create a repurposing schedule, and a long-term outsourcing calendar saving you hours and allowing your content to be 10x more visible.
buy now for $47
masterclass
Simple Scaleable
Launches Masterclass
Learn how to plan out your next stress-free, scaleable launch! I share my entire launch plan, calendar, and marketing tools that we use every quarter for profitable launches on repeat. 
buy now for $497
WATCH THE VIDEO
A Peak Into My Clients' Success Stories