Subscribe to our weekly

 

"Strategy Stack"

 

Series

 🎙️ for all the updated podcasts, strategy tips, and more!
Add your details below to become a part of the Crush the Rush insider's community.
Dec 05, 2023
Today we welcome to the show Tara Reid! Tara is a business and marketing strategist for introverts and host of the...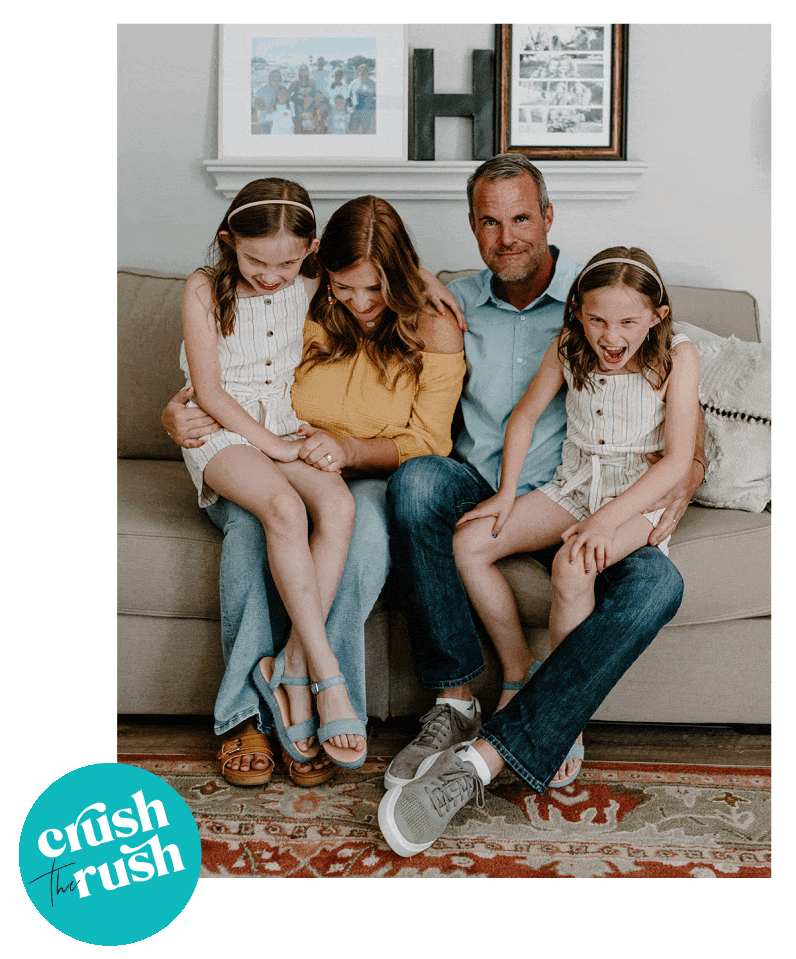 MEET THE FOUNDER
Hey, I'm Holly!
I'm a business strategist who loves a good plan and flow chart and is crazy passionate about teaching women like you how to build your dream job and scale to 6-figures and beyond without sacrificing your weekends or priorities.
I believe strongly that you can create a routine you love and with the right strategy, product suite (what you are actually selling) and simple systems to create a lifestyle that works and a business that scales without burnout. There is a difference between time management and time freedom. Let's work on finding freedom.
After 22 years in corporate strategy work for Fortune 500 companies, I ditched the office to build a business with my husband full-time. (Oh and we did it in less than 2 years, during the pandemic with twins!)
You can usually find me chatting biz strategy on my podcast "Crush the Rush", raising our girls in Columbus, Ohio, and probably binging Real Housewives or planning our next vacation!
What You'll Find On The Podcast
Interviews with Industry Experts
We are honored to bring you industry leaders, motivators, authors, and even clients each week to share their stories and teach you how to prioritize your business and your life. In a live business-style workshop/coffee chat each week, we work to deliver tangible tips you can implement right away. Past guests have included Jenna Kutcher, Tanya Dalton, Corrine Monahan (Grid and Glam), Heidi Powell, Colleen Nichols, Julie Voris, and more!
---
Weekly Pep Talks with Holly
Every Friday, join me in a quick 15-minute pep talk to end your week strong. Recorded in "almost" real-time we bring relevant and timely questions and issues to the table and walk you through how to solve them. Plus, I take you behind the scenes on how we are growing and scaling our business, sharing lessons learned, and even interviewing my husband (in the he said / she said episodes) a time or two!


---
Actionable Tips & Strategies
With 2 episodes a week and over 250 episodes recorded, you are guaranteed to have actionable takeaways to apply every week but also ways to stay motivated. We work hard to keep the episodes efficient (usually under 30 minutes) as this isn't just a listen and forget it kind of podcast! We cover everything from mindset, human design, business strategy, social media design, content planning, personal productivity hacks, PR, marketing, finances, and more! These are the steps to take to design your dream schedule and this community is what you need to grow and scale on your terms.
LISTEN NOW